ABOUT SMYLE
For more than twenty years, SMYLE, a brand of Svizera Health Remedies LLP has been spreading smiles globally. Since, its inception in the year 1997, Smyle products have been utilized by more than 150 million users across the UK, Dubai, South Africa and India. Throughout this journey, Smyle people and Smyle values have been at the heart of our success.
FEATURED PRODUCTS
Visit our shop to see amazing products from our collections.
Smyle Adulsa-Tulsi-Haldi is a 100% Ayurvedic Cough Syrup that provides relief from sore throat almost instantly. Adulsa has immunity boosting and cough relieving properties. Tulsi acts an anti-allergen provides quick relief from dry or allergic cough. Haldi is an ancient most common spice found in Indian households is very famous for its antibacterial properties. It gives soothing effect and relief from scratchy or sore throat. Smyle Adulsa Tulsi Haldi acts a decongestant and provides relief from cough build up. It is packed with 9 powerful ayurvedic ingredients that provides with quick, alcohol free, cough and cold treatment. Features:-
Treats all kinds of cough and cold with its 9 Ayurvedic ingredients
Provides instant relief from wet cough , dry cough , sore throat , cold and congestion and smoker's cough as well
Relives from pain and inflammation of the throat
India's only Gargle and Gulp Therapy
No drowsiness, alcohol free cough syrup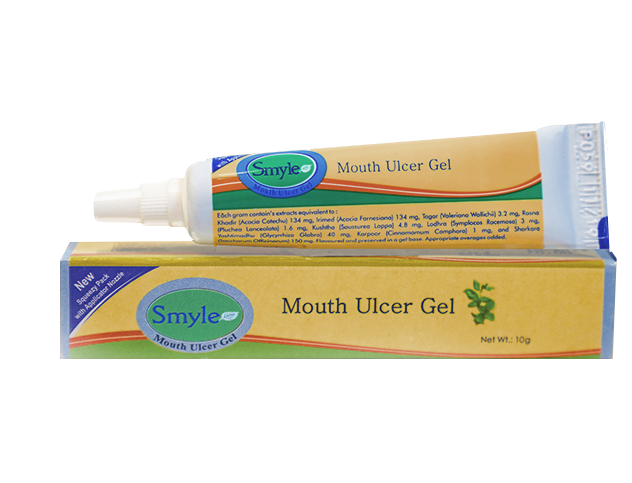 Smyle Ayurvedic Mouth Ulcer Gel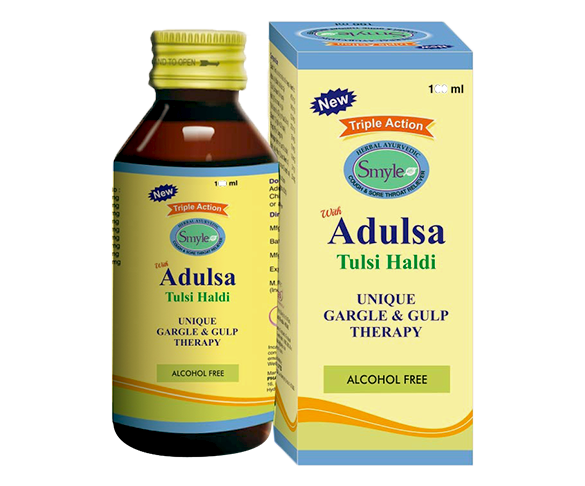 Smyle Adulsa Tulsi Haldi - Cough Syrup
SMYLE GUIDES
Stay Updated
Cough syrups provide relief from running nose, cough, and sneezing that is caused due to the common cold, or other upper respiratory al...
Want to eliminate bad breath and maintain oral hygiene? In this write-up let us check out the list of best mouth freshener sprays that ...
To maintain good dental hygiene, your toothpaste plays an essential role. And if your toothpaste comes infused with Ayurvedic herbs, th...
Had nagging cough but was instantly relieved after taking a cough lozenge? If yes, then this write-up would give a lot of in and out in...